My Vietnamese name is Lexuan, but to most people, I'm Lily. Funny how nicknames are born. Without trying to age myself, decades ago, one of my very first high school friends (lookin' at you Myranda!) suggested to call me Lily because she thought it was easier to pronounce, I loved the simplicity of it (Lexy! Lexus! Leshuan!… was getting tiresome to correct) and it stuck ever since!
You might wonder… why digital nerd and why food blogging now? Well, over the years, at (many) home and cottage parties I had hosted, my friends asked me to share recipes of meals I made for them. This immediately sparked an idea for me to create a food blog BUT over time, I didn't have the motivation (or time) to act on it. After some very significant changes that happened in my life, I finally decided to go for my passion! (Why not? I've got 17+ years of IT background combined with 27+ yrs of self-taught experience as a home cook and baker). 
Whether at home or a friend's house, the kitchen is where I spend most of my time cooking, sharing stories and pairing a meal with a glass of Cabernet Sauvignon. Cooking (and baking) is my go-to therapy that gives me the ability to enjoy the creative process of making a dish from scratch with love and laughter.  If you think about it, food connects us all on many levels—cultural identity, childhood memories, travel experiences and so much more. In a way, it's a love language! 
When I'm not in the kitchen, I destress at the gym or tire out my sister's dog Bubba with long walks (much to his excitement),
love to lose track of time in a good book or laugh until my stomach hurts at get-togethers with amazing friends, travel & explore new places to devour delicious food… Ok, I'll stop here before this sounds like a dating ad!
Sweet2Savoury was born in September 2019, shortly before the pandemic hit. I am the recipe developer, content writer, food photographer and videographer behind this passion project of mine. As my blog name suggests, I share simple, easy-to-follow recipes with you. Some are savoury entreés, and others are delectable baked sweet goods. My recipes range from easy to more sophisticated meals (for the adventurous cook), all made from scratch with mouth-watering pictures and videos! The diversity in my recipes stems from my background and the places I have lived at. You will see a mix of Vietnamese, German and Canadian recipes along with other global flavours that I have learned and loved over the years. I cannot wait to share them with you!
Not sure where to start? 
Thank you for spending your time browsing through my blog. If you are trying any of my recipes, send me a picture of your dish, leave me a comment or tag @sweet2savoury on social media with #sweet2savoury. I would love to hear your story, feedback or suggestions! If you want to know more about me and what influenced me to start cooking and baking 27 years ago, click "more about me" below (Warning: it's a long one!) to learn more about my story.
Happy Cooking! ♥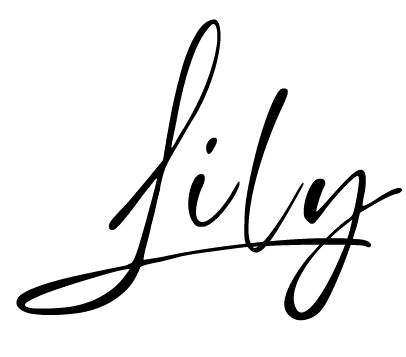 PS. Should you have more questions or would like to contact me for brand collaboration, you can contact me here.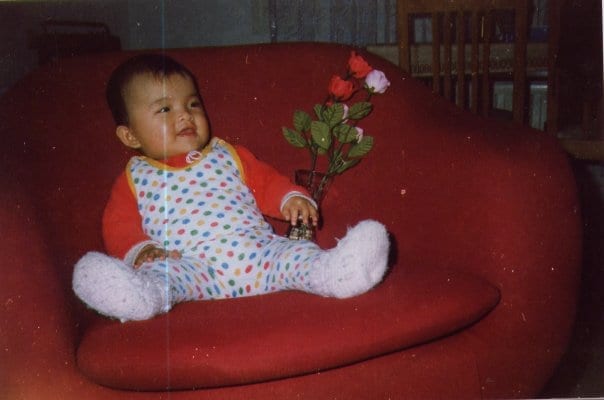 My life began in Germany.
In 1981, my parents fled Vietnam. At the time, Mom and Dad did not know each other when they fled. Each (with very little to no money in their pocket) left on a rugged boat that was overloaded with people who had the same intention of leaving behind their old life in hopes of building a better one in another country. Why? Simply put, the country was being taken over by "Viet Cong," aka. Communists. The future looked grim for the people of Vietnam, and you can imagine how terrifying that must have felt not knowing what their fate was going to look like. So scary that they were willing to risk their lives to flee a government taking over complete control of the state, military, and media.
Christel and Rupert Neudeck led a humanitarian organization called "Cap Anamur" along with their friends from Germany ( Wikipedia, 21 March 2019, accessed 10 October 2019, < https://en.wikipedia.org/wiki/Cap_Anamur> ) who made it their mission to help refugees and displaced people worldwide. Weeks maybe even months went by with Vietnamese refugees aimlessly floating on the wide-open ocean water with possibilities of pirates attacking, running out of food, kids or elders dying on the boat and fighting mother nature's unpredictable sea weather, all while they were struggling not to give up hope of the bright future they were after. When Cap Anamur showed up to rescue my parents (individually), they had practically kissed the floor of the ship while crying tears of happiness and feeling overwhelmed with relief to be rescued. Once the ship was full with saved refugees, Cap Anamur dropped them off at surrounding countries such as the Philippines or Malaysia in order for them to go back and save more refugees.
Many Vietnamese people resided at refugee camps for a total of 9+ months (some are still living in these countries to this day). During this time my parents met for the first time and began dating. When it was time for them to leave the Philippines, for them to immigrate to Germany together as a couple, they had to be engaged or married, so they decided to get engaged (without a ring) and flew on an airplane for the first time in their lives to a strange land where they had high hopes for a better future. A tiny wedding celebration (more like a dinner get-together) with close friends and family took place in 1982, shortly after they settled in. Tough times were still ahead as they began to rebuild their life with zero money in their pockets. While pregnant with me, Mom stayed at home in their small apartment to learn german as a second language, and Dad worked at a nut & bolt factory.
I'm the oldest daughter in the family born in the early '80s. A year later, my sister was born. Then my brothers arrived in the late '80s and early '90s. I have a lot of fond memories with my family, living in a small but cozy apartment filled with laughter (and sibling arguments) and happiness, as well as so many delicious meals Mom put together. We lived in a small, tight-knit town called "Rednitzhembach," where almost everyone knew each other. Mom was a stay-at-home parent looking after the four of us for many years while Dad went to work to 'bring home the bacon.' We lived a very simple and frugal life. It's funny, looking back, our parents did a phenomenal job in shielding us from financial stress or worry when in reality, there was a lot of negative news happening in Germany (racism was unfortunately at the forefront of that).
You know how smell is the most robust sense associated with memory? To this day, some meals still remind me of my excitement coming home from school to Mom's delicious meals. Whether it was simple spaghetti with meatballs, Kartoffel Kloesschen (german Potato Dumplings) or more elaborate like Pho (Vietnamese beef noodle soup), it was the best feeling to come home to and to smell the delicious food she cooked that day. She could buy the cheapest cut of meat and turn it into a savoury dinner for the entire family. She could turn Cauliflower into our favourite vegetable simply by seasoning it with Salt and deep-frying it with batter. Her famous line to us was always, "You will eat what I put in front of you (or you can starve), but you have to learn to like everything so that when we are at someone's house, you are not picky and can eat everything! It's impolite to be a picky eater!" Through this method of raising us, we grew to love every single vegetable, meat, and fruit. Nothing was spared. Helloooo Durian! Christmas time was exciting! My sister and I formed our own sloppy weird shaped cookies by hand and then patiently waited in front of the oven for it to finish baking so that we could proudly eat said weird-shaped cookie and proclaim that ours was the best one. When Mom was cooking, we stood next to her, propped up on a chair and helped "wash" dirty dishes. (that she re-washed when we weren't looking) while watching her cook. We loved spending time in the kitchen with Mom. Her secret intention was to plant the seed for a life-long passion of cooking and baking for my sister and I. Once again, genius woman!
In 1995, our family moved to Canada because we have family here and because our parents had growing concerns for our future in a country that had uncertainty regarding racial stability. We still have family on my Dad's side living in Germany to this day. I also still have friends I've known since childhood with whom I've been able to retain a connection, thanks to social media! My cousins had told me that diversity had improved there, and life is a lot different today (for the better)  than when we were young.
Canada was and still is the most diverse country with suitable employment opportunities such as starting a family business and being your own 'boss' (We started a repair shop specializing in.. you guessed it… European car repair). Talk about uprooting our lives and throwing us into a completely foreign country with a language we did not speak, though! When we arrived in Windsor, we met our many aunts, uncles and cousins (12 cousins to be exact) for the first time. It was somewhat of a culture shock to meet so many family members at once. When they spoke English, we could not understand them, but luckily they also spoke Vietnamese, the language we were 'forced' to talk at home, back in Germany. (Mom: "When you're in school, you can speak german. The minute you walk through that door at home, you switch to vietnamese! If I hear you speak german, you have to 'self-smack' yourself" That's right. Self sVietnamesenever laid a finger on us when it came to smacking us, so her 'punishment' was for us to do the dirty work for her. I would not even call them smacks; we tapped ourselves on the cheeks. The point of this lesson was to keep reminding us not to forget our mother tongue. Later as an adult, I thanked her for being so strict because if it weren't for her, my sister and I would not have been able to communicate with people on our first solo trip to Vietnam in 2004). My parents always used their refugee stories to keep us in line. "You're lucky to have a privileged life like this. Do you know what we had to go through for you to have a better future? Don't take anything we do, for granted!" (any other fellow immigrants with similar stories?) Oh, the guilt trips were endlss and redundant. Still, it seemed to work. We didn't take anything for granted and we worked hard! We did chores without complaints (well sort of), completed homework before playtime and never wasted food. This kind of strict upbringing helped shape us into hard-working adults who now appreciate everything we have and earn.
Settling into a new country was already challenging enough, to learn a new language and try to make friends at school (I had my fair share of bullying at school for having an accent). I was 12 yrs old and my sister 11 yrs when we arrived. My family and I lived with our "Cau 6" (uncle #6)  until we could afford our own home. Side note: In Vietnamese culture, siblings are labelled as numbers in order of birth. I'm "Chi 2" which is sister #2. (they never start with #1). Younger siblings were not allowed to call you by your first name as it was considered disrespectful, so they had to call me "Chi 2". My sister is "Chi 3" (sister #3), and so on. The same rule applied when it came to speaking to older family members, hence, why we called our uncle, Uncle #6.
During this time, while residing in our uncle and aunt's house, my sister and I babysat all 12 of our cousins (let that sink in for a minute) who ranged from age 3 – 10, while the adults went to work, studied ESL or helped our Dad set up our shop. Talk about having to grow up real fast! With this new responsibility, we became temporary "parents" while our actual parents were away for most of the day. Our daily routine would include going to school, coming home, feeding our cousins and siblings, bathing them, and ensuring they did their homework. Then we would cook dinner for all the adults before we finally got to work on our homework and head to bed past midnight or 1 am every night. The next day, everything would repeat in the same order. Sometimes, looking back, I don't know how my sister and I pulled through that time. We knew that our parents needed our help, and without hesitation, we stepped up to the plate. It's an Asian mentality; the oldest kids take care of the younger ones. Simple yet so complicated.
The positive outcome from this time was that my sister and I started cooking. Not just cheap instant noodles type of cooking but simple things to start like rice (in a rice cooker… if you've used one, it can be complicated quickly if you add too much water. The Asian method? Use your index finger to measure the water level. It took me trial and error to get it right.) with eggs and soy sauce. Not to say that our mothers did not leave food for us to heat up and eat. They did. However, we became interested in making fresh hot food from scratch that we could feed our cousins with (unbeknownst to them, they were our guinea pigs). Our cooking progressed from there. Penne pasta, 'Canh Chua' (Vietnamese Sour Soup) and 'thịt kho' (braised meat), breakfast pancakes (I never knew what these were until I came to Canada), and so many more. Our dishes became more complicated (and might I add inventive… was not always a good thing). I had my fair share of failed cooking (once, I made soup and forgot that it was still simmering on the stovetop while I was catching up on the latest episode of Family Matters. Yes. I've just aged myself). I came back to a charred pot and luckily no house fire to go with it. My Mom started teaching us more traditional Vietnamese dishes with her secret methods. The more we cooked, the more intricate the meals became. We were hooked!
So, where did my love of baking develop? It started in the kitchen with my Mom and sister baking Christmas cookies. However, my advanced baking experience came later when I lived in London, Ontario. It was right around the time where Buddy Valastro's show "Cake Boss" was becoming popular along with Duff Goldman's "Charm City Cakes." I was amazed at how realistic, intricate and delicious custom cake could look! Too beautiful to eat! I knew I had to learn the tricks of the trade! I looked up a local Michael's art supplies store where they hosted a weekly cake decorating class taught by experienced pastry chefs at the back of the store in their craft room. After four weeks, I was certified. A few other cake decorating books purchased from Amazon later, and I was ready to tackle the world of cake decorating. At first, trying out different techniques such as royal icing to decorate cookies the correct way, perfecting buttercream (did you know room temperature in your kitchen plays a significant role in controlling the buttercream consistency?) was a daunting task. However, as the saying goes, practice makes perfect, and I soon got the hang of it! To a point where I decided to start a part-time custom cake business (I was still working full time at the time). I was booked for wedding cakes, birthday cakes and even novelty cakes. My first year working on my business took time, dedication and patience, but I pushed through and learned a lot. Below is a collage of some of my previous work. (Yes! Even the high heel next to the LV bag was edible!)
To this day, my influence in cooking consists of childhood meals I loved, places I have lived at and family traditions I experienced. Over the years, my cooking style evolved based on people I have met, vacations I have been on and fine dining experiences I loved. However, for me, it all circles back to where it all began—Mom's cooking. I may be a little biased, but nothing beats Mama's meals. Who knew that a piece of memory could be triggered by an aromatic, savoury meal cooked by the woman who motivated me to be just like her.
♥
If you made it until the end, THANK YOU for spending your time reading about me. I hope you enjoy cooking my recipes as much as I enjoy developing them.